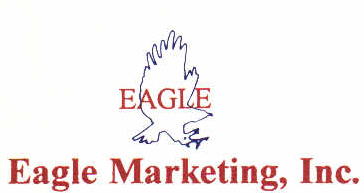 Maxi-Mizer Metal Base Lubricants
Frequently Asked Questions
WHAT IS MAXI-MIZER MBL?
MAXI-MIZER MBL is a concentrated formulation of microscopic elemental copper, lead, and other metals in spherical shape. They act as millions of micro-sized ball bearings, coating and plating the engine to provide lubricating properties unmatched by conventional oils and greases. Since MAXI-MIZER MBL is a physical additive (metals), not a chemical additive, it will mix with all of today's high technology motor oils, which include very complex chemical additive packages. MAXI-MIZER MBL does not change the SAE viscosity rating of the API Service Classification of motor oils.
IS THE MBL TECHNOLOGY USED IN ALL THE MAXI-MIZER LUBRICANT PRODUCTS?
MAXI-MIZER's patented metal base technology is the basis for the entire MAXI-MIZER lubricant line. All products use the unique copper and lead metal base to enhance the lubricating values of stock petroleum and many synthetic lubricants far beyond virtually any known competitor. In turn, there is a substantial reduction in friction, heat, wear, and energy comsumption in areas where maximum lubrication is desired. The characteristic that distinguishes the MAXI-MIZER Metal Base Lubricants from others is the residual metal treatment that continues to lubricate in the absence of direct lubrication.
HOW DOES MAXI-MIZER MBL SAVE YOU MONEY?
MAXI-MIZER Metal Base Lubricants are endurance products for today's performance oriented technology. When used as part of a regular maintenance program, the MAXI-MIZER Metal Base Lubricants can significantly reduce energy costs and expensive downtime and maintenance. The unique product formulation allows MAXI-MIZER Metal Base Lubricants to perform effectively even when temperature extremes, high RPM's, pressure, dirt, and moisture cause normal lubricants to fail. To save the most money use MAXI-MIZER Metal Base Lubricants everywhere you use conventional lubricating oils, hydraulic oils, greases, or spray lubricants.
NOTE: MAXI-MIZER Concentrated Metal Base Lubricant is NOT recommended for use in automatic transmissions or any other slip or wet clutch application.
LABORATORY TESTS CONFIRM BENEFITS OF MAXI-MIZER MBL
All tests are documented by a nationally recognized independent testing laboratory. Due to conditions and make of engine, your results may vary from the test results given here.
IMPROVE GASOLINE MILEAGE

In an independent laboratory test, MAXI-MIZER MBL increased gas mileage by 9.4%--and some customers report even greater increases.
INCREASE ENGINE POWER

Tests show MAXI-MIZER MBL gives more engine power, with an immediate increase in cylinder compression and idle--which increases horsepower.
REDUCE EXHAUST EMISSIONS

Test results show a reduction in carbon monoxide and hydrocarbon emissions by 30-50%. That means the air we breathe would be cleaner if more people used MAXI-MIZER MBL.
CUT OIL CONSUMPTION

In independent tests, MAXI-MIZER MBL radically cut oil consumption, especially the smoky burning of oil.
HELP PROLONG ENGINE LIFE

In an independent laboratory test after 10,000 miles under load, the least possible engine wear was observed. No detrimental effects associated with the use of MAXI-MIZER MBL were observed during testing.
<!footer information!>
---
Return to Previous Page | Place an order | Return to Eagle's Home Page
Don't forget to look at Eagle's other product lines


BeeRich Nutritional Products

Perfume Originals Fragrance Products