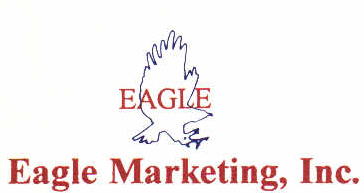 Maxi-Mizer Fuel Treatments
Test Summaries
THREE MILLION MILE FLEET TEST (270 CARS):
270 Ford and General Motors fleet vehicles were driven a total of 3 million miles over a 13 week period. MAXI-MIZER Fuel Treatment was added to the fuel beginning in week 5. By week 8 of the test, fuel economy had increased by an average of 10.3% in the Ford products and by an average of 9.8% in the General Motors vehicles. These increaseswere maintained throughout the balance of the testing period. CONCLUSION: MAXI-MIZER IMPROVED FUEL ECONOMY BY AN AVERAGE OF 10%.
CATALYTIC TECHNOLOGY BURN-RATE COMPARISON TEST:
High speed (40,000 frames per second) photography was used to measure the time required for combustion of untreated diesel fuel and MAXI-MIZER treated diesel fuel. Untreated fuel required 15.4 milliseconds to complete combustion while MAXI-MIZER treated fuel required only 9.9 milliseconds for complete combustion. CONCLUSION: BY INCREASING THE RATE OF COMBUSTION, MAXI-MIZER INTENSIFIES THE PRESSURE ON THE PISTONS AND DIRECTLY INCREASES POWER OUTPUT.
GENERAL MOTORS ENGINE LIFE ANALYSIS TEST:
A fleet of 49, 1980 White tractors with 305 horsepower 92 series General Motors/Detroit Diesel engines were analyzed using 18 million miles of highway fleet maintenance records. Engine miles at rebuild using untreated fuel averaged 228,000 miles, while engine miles at rebuild using MAXI-MIZER treated fuel averaged 355,000 miles. CONCLUSION: CONSISTENT USE OF MAXI-MIZER CAN INCREASE ENGINE LIFE BY 40%.
NOTE: The tests summarized above represent a small sample of the scientifically controlled and analyzed tests performed on the MAXI-MIZER Fuel Treatments. For a more detailed discussion on these and other tests, please see a copy of "The Source", which is available for a nominal fee. <!footer information for Maxi-Mizer!>
---
Return to Previous Page | Place an order | Return to Eagle's Home Page
Don't forget to look at Eagle's other product lines


BeeRich Nutritional Products

Perfume Originals Fragrance Products