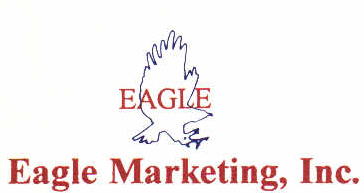 Maxi-Mizer Automotive Products

Maxi-Mizer Fuel Treatments
Maxi-Mizer offers fuel formulas for use in yesterday's muscle cars as well as today's high tech cars and other equipment.
Originally developed by chemists for the solid fuel rocket industry, the products were eventually modified to fill a void in the automotive market. Click here for the history of Maximizer
Maxi-Mizer fuel treatments help to clean the fuel system, remove water, lubricate the upper cylinders and increase octane resulting in increased power / fuel economy, reduced emissions, and extended engine life.
Maxi-Mizer fuel treatments are available in Gasoline and Diesel formulas and are sold in 16 oz., 1/2 gallon, 5 gallon, and 30 gallon quantities.
Return to Previous Page | Place an order | Return to Eagle's Home Page
Don't forget to look at Eagle's other product lines


BeeRich Nutritional Products

Perfume Originals Fragrance Products